541. Hardeman County 3
0.69 Acres IN Hardeman COUNTY, TN
PLAT MAP (APPROX.)
CASH DISCOUNT PRICE: $15,562 $10,499 + $395 DOC FEE
We accept cash payment via ACH Transfer, Wire Transfer or Zelle.

SELLER FINANCING AVAILABLE
$1 down + $395 doc fee and $399/month for 39 months.
0% APR. No prepayment penalty. No credit check.
For a limited time, we are offering 20% off the total financing price if you pay off the loan in the first 6 months.
HOLD PRICE: $25
For $25 we can hold the property for you for 2 days while you decide whether you want to purchase. If you buy the property, this will count toward the purchase price. You can also hold the property up to 8 days.
OUR GUARANTEE
30 Day Money Back Guarantee (excluding any fees, such as doc fees, taxes, etc) as long as the property is returned in its original condition.
THAT'S NOT ALL!
For a limited time, when you buy you will also get a number of free bonuses!

Here's what you'll get:
Bonus #1: Complimentary Vacation Voucher ($1000 Value)
The vacation voucher is valid for a complimentary three-night hotel stay in one of over 50 global locations. Please note that you will have to pay the regular hotel taxes associated with the hotel stay (~$100).
Bonus #2: Post-Closing Checklist ($100 Value)
Want to start off your land ownership journey on the right foot? This checklist will cover all of the actions you may want to take post-closing in order to set yourself up for success as a land buyer.
Bonus #3: 30 Minute Architectural Consultation ($225 Value)
You may not know this, but I am an architect by training. If you are looking to build on the property, I'm happy to discuss strategy, ideal next steps and the various professionals and local officials you should contact to get the assistance you need with your project!
Bonus #4: Homesteading Guide ($150 Value)
Are you looking to live off the land? Feeling a bit overwhelmed? There are many moving parts when it comes to setting up a homestead. This guide will give you a primer on all of the important concepts you should understand before diving into your homesteading project.
Bonus #5: Building & Zoning Guide ($150 Value)
Looking to build on the property? Confused about zoning? Building and zoning regulations can get complicated so we've put together a primer on the top terms you should understand before you get to work on your building project.
Bonus #6: Hotel Savings Card ($500 Value)
To save you money when you go to visit your property, we provide a hotel savings card that gives you $500 worth of "Cash Credits" that will allow you to buy down the cost of your hotel or resort bookings. You can use the cash credits at over 1,000,000 Hotels and Resorts worldwide, including Hilton, Marriott, Ritz Carlton, Holiday Inn, Hyatt, Hampton, Ramada, Four Seasons, Starwood and many more.
Bonus #7: Restaurant Savings Card ($200 Value)
You'll also need to eat when you travel to your land, so we'll give you a restaurant savings card that unlocks over 100,000 offers with discounts up to 50% off. You can choose from a broad selection of deals across most major restaurants including both local favorites and popular national brands!
Bonus #8: 30 Day Unlimited Email Support ($450 Value)
Questions about who to contact at the treasurer's office? Want to know how to get a new address for your rural vacant land? For the first 30 days, you can ask me unlimited questions via email to ensure you're completely satisfied with your purchase.
Bonus #9: Exclusive Neighbor Lookup Tutorial ($200 Value)
Once you own a parcel of vacant land, you want to get to know your neighbors. But how do you get their information? This tutorial will show you how to use easily available software to look up neighboring owner information.
Total Bonus Value: $2,975
Time Is Of The Essence...
As you can imagine, I have a limited capacity to fulfill these bonuses so take advantage of them while you can. I reserve the right to pull it down at any time.
PROPERTY DESCRIPTION
Located in western Tennessee, this property is not too far from Welcome Ussery Creek and Grand Valley Lake. Recreational opportunities in the area include fishing, swimming and boating.
"Real estate cannot be lost or stolen, nor can it be carried away. Purchased with common sense, paid for in full, and managed with reasonable care, it is about the safest investment in the world." – Franklin D. Roosevelt, U.S. president
The lot is fronted by Fairway Dr. The property is 5 minutes to Grand Valley Lake, 20 minutes to Bolivar, and 1 hour and 20 minutes to Memphis.
"Ninety percent of all millionaires become so through owning real estate. More money has been made in real estate than in all industrial investments combined. The wise young man or wage earner of today invests his money in real estate." – Andrew Carnegie, billionaire industrialist
According to our research, there is no zoning in Hardeman County. However, please contact Hardeman County to confirm all building rules and regulations prior to purchase. The property is also in the Grand Valley Lakes Property Owner's Association, which does not allow mobile homes, RVs or farm animals.
LOCATION
According to Grand Valley Lakes, "We are a lake community ideal for year-round living or weekend escapes. Our peaceful gated community offers all the activities and serenities of country living. Here you can enjoy a 125-acre spring-fed lake that offers recreational boating, fishing, swimming and pleasure for all ages.
"Don't wait to buy real estate. Buy real estate and wait." – Will Rogers, actor
Great fishing is available all year. Motorized boats including pontoons, ski, and personal watercraft (like Jet Ski and Sea Doo) are welcomed as are non-motorized crafts (like kayaks and paddle boards). All homeowners have lake access via personal dock or community marina."
LOT DETAILS
| | |
| --- | --- |
| Assessor's Parcel Number | 120d-k-014.00 |
| Legal Description | Grand Valley North Lot N464 & N465 |
| Elevation | 500 ft |
| GPS Center Coordinates (Approx.) | 35.1626, -89.0018 |
| GPS Boundary Coordinates (Approx.) | 35.1623, -89.0014; 35.1625, -89.0021; 35.1626, -89.0020; 35.1626, -89.0020; 35.1627, -89.0020; 35.1628, -89.0020; 35.1628,-89.0013; 35.1623, -89.0014 |
| Annual Taxes | ~$54.00 |
| Zoning | No zoning |
| Time Limit To Build | None as far as we are aware |
| Access | Dirt road |
| Power | Electricity should be available in the subdivision, but we recommend that you contact Grand Valley Lakes for more information. |
| Water | Water should be available in the subdivision, but we recommend that you contact Grand Valley Lakes for more information. |
| Sewer | A septic system would need to be installed. Please note that a perc test has not been done. |
| Official Contacts | Grand Valley Lakes Property Owners Association (731) 376-0116 |
| RVs Allowed? | We recommend that you contact the Grand Valley Property Owners Association to confirm, but, according to our research, RVs are not allowed. |
| Buildable? | Because we do not know the specifics of what you may want to build on the property, we recommend that you contact the building and/or zoning department(s) for more information on the relevant zoning and building regulations and how to obtain a building permit. |
| Survey Available? | No, we have not had a survey commissioned, but if you would like to pay for a survey we would be happy to work with your chosen surveyor. |
| In HOA? | Grand Valley Lakes |
| Annual HOA Dues | ~$558.00 |
WHO AM I?
My name is Erika Benson and I'm the co-founder of Gokce Capital.

I was born to two public service-minded parents (a doctor and an academic) and I have always strived to follow in their footsteps.

In 2010, I graduated from architecture school at University of Southern California and moved to Nicaragua, where I spent two years volunteering with a nonprofit on a series of housing, infrastructure, and eco-tourism projects.

That experience quickly taught me that I was more interested in running the programs that deliver housing, infrastructure, and eco-restoration projects than in designing physical structures.

Thus, I enrolled in graduate school at Columbia University to study urban policy and management.

Just one month after I moved to New York, Hurricane Sandy hit and pummeled the city so badly that many homes were still unrepaired when I graduated two years later.

So, I took the first job that would allow me to help and happily passed the next two years working on Sandy recovery projects.

After that I spent three wonderful years with the New York City's affordable housing department, eventually becoming director of the agency's two infill lot programs and overseeing the construction of over 400 affordable homeownership and rental units.

Still, by the time I hit my 30s, I became restless.

Though I believed in my agency's mission, I felt that my ability to make a direct impact was limited by the constraints of a large institution, and I longed for some of the freedom I had as a volunteer and designer with small organizations.

"Perhaps," I thought, "I should start my own affordable housing nonprofit."

Sadly, that dream was soon dashed by the astronomical capital requirements for building in New York City (or probably any city for that matter!).

Then it dawned on me: whether it's a rental building, mobile home, tiny home, or homestead, all affordable housing starts with land.

And if I could bring affordable land to the market, I could directly help individuals find or build their own homes.

This is why, I co-founded a real estate company, Gokce Capital.

Our mission is to serve land buyers by bringing affordable, owner-financed land to the market.

Today we have completed over 1100 vacant land transactions and have helped over 400 land buyers find their dream property.

Note: I'm not a real estate agent, I only sell properties that my company owns.

I currently live in the New York Metropolitan area with my spouse, daughter and cat.

I'm originally from Chicago and still consider myself a midwesterner at heart.

I also love to read, write and travel. Fun fact, I have visited all 50 states and more than 30 countries!

P.S. My recent book, Land Investing Mistakes, is now available on Amazon.
TESTIMONIALS

PHOTOS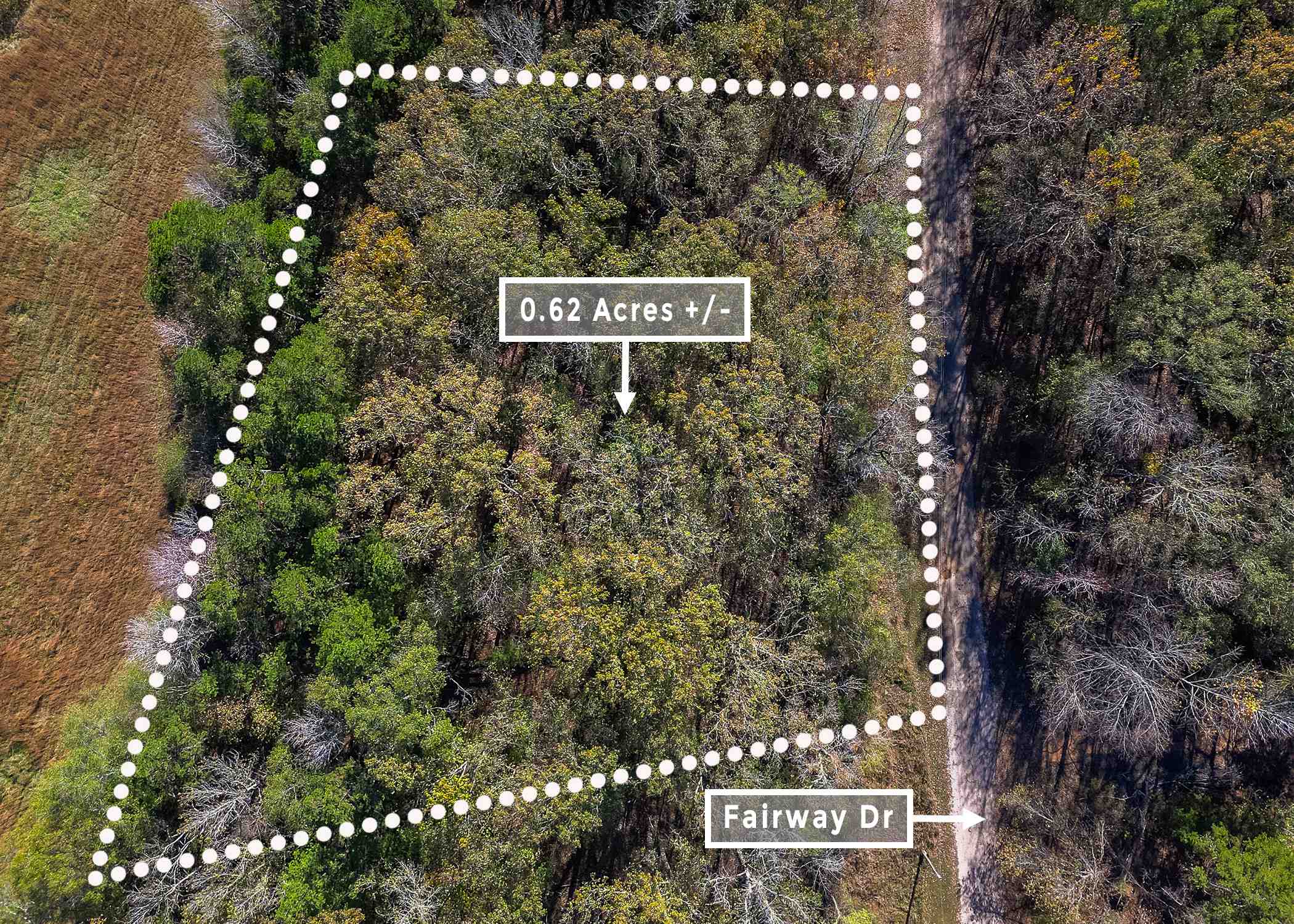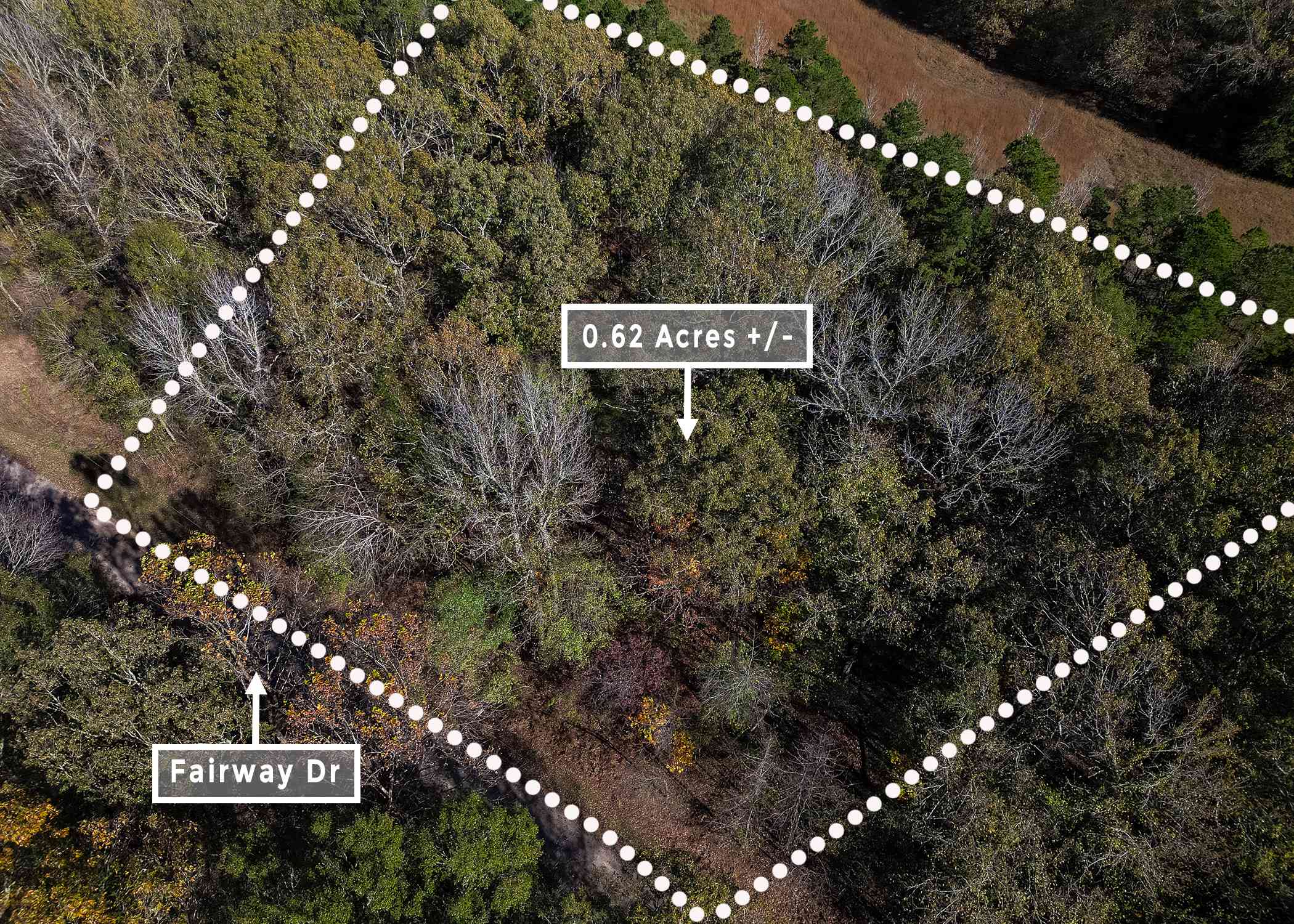 FREQUENTLY ASKED QUESTIONS
Q. Are there restrictions on what I can do with the property during the owner financing term?

A. Yes. You cannot build or live on the property until the end of the loan term when the title is transferred over to you. However, you are able to use the property for recreational purposes and make minor improvements (such as clearing, grading, fencing) so long as you are in compliance with all the local rules & regulations. You'll also need written permission from the HOA authority if the property is in an active HOA.

Q. Can I build whatever I want on this property after the title has been transferred over to me?

A. What you can or cannot build legally on this land is controlled by the local government. Please contact the county and/or HOA, and provide them with the parcel number to confirm what you can or cannot build on the property.

Q. Can I visit the property?

A. Of course! Please feel free to visit the property at any time. There is no need to make an appointment with us. Please note we own all the lots we sell and we are not real estate agents. Since we are based out of New York, and own lots all over the U.S., we won't be able to meet you at the lot.

Q. Does the property have an address?

A. Most of the properties we sell are rural and vacant, which means they usually don't have an address unless specifically mentioned in the listing page. Please call the county for the procedure to assign an address to the lot, if interested.

Q. Has the property been surveyed?

A. No, we have not had a survey commissioned, but if you would like to pay for a survey we would be happy to work with your chosen surveyor.

Q. Can I park an RV on the property?

A. Some counties allow you to park an RV on a temporary basis only, others require you to install a septic system first. If the property is in an HOA, RVs may not be allowed at all. Please contact the county and/or HOA to confirm.

Q. Are the property taxes up to date?

A. We pay all tax bills as soon as we receive them, but you can always check with the County Treasurer to verify that the taxes are current.

Q. Has a title search been done?

A. We usually do our own in-house due diligence before purchasing a property. Depending on the chain of title, we may or may not purchase a title search or title insurance when we buy a lot. With that said, we would never buy a property with a known title issue or lien. We recommend you hire a title company to perform a title search and obtain title insurance before buying any property.

Q. How does the closing process work if I choose to close directly with you?

A. Please fill out the Buy Or Hold form to get the process started. Through this link, you will be able to pay either the down payment plus the doc fee (owner financing) or the cash discount doc fee (cash). Once a payment is made, the automated system will generate the loan documents (owner financing) or purchase agreement (cash) for you to sign. If you purchase with cash, we will follow-up with an email that gives you instructions on how to pay the full purchase price. Once the full payment is made, we will draft and record the deed transferring title to you.

Q. Do you work with title companies?

A. Yes, we are always happy to work with the title company of your choosing at buyer's expense. Please have them reach out to us directly to get the process started.

Q. How does the seller financing work?

A. With owner financing, we will sign a land contract that gives you legal right to use the property; however, you won't be able to pull any building permits during the loan term. Once the down payment and doc fees are paid, we will send you a link to our third party loan servicing software, where you will make monthly payments for the length of the loan term. After the loan is paid in full, we will then transfer the title to you.

Q. What kind of deed will I receive?

A. If you close directly with us, you'll receive a special warranty deed, which means we are guaranteeing that the property wasn't encumbered during the time of our ownership. If you close through a title company with title insurance, you'll most likely receive a warranty deed.

Q. How many people/entities can be included on the deed?

A. You can have as many people/entities listed on the deed as you would like.

Q. Can the deed be made out to an LLC?

A. Yes, the deed can be made out to an LLC or a corporation.

Q. Does the property come with mineral rights?

A. We buy all of our properties assuming that we only have the surface rights. In order to determine whether a particular property has mineral rights, you will usually need to hire a title company to specifically run a mineral rights search going all the way back to the original homestead.

Q. How do you deal with the transfer of title?

A. We will draft and record the deed transferring title to you as soon as the full purchase price is paid. You may also elect to hire a title company to handle the deed transfer, but this will be at buyer's expense.

Q. What are the benefits of purchasing with cash over seller financing?

A. We generally recommend that you purchase with cash so you can take advantage of the cash discount price and never have to worry you will lose the property in a default. Having said this, we understand that it can be hard to put together the funds to purchase a property outright. This is why we do try to offer the most accessible owner financing possible. We do not run a credit check or have an application process; however, because of this, we do not record the land contract with the county. Please also note that a $9 monthly servicing fee will be added to each monthly payment, which is passed on to us from our third-party loan servicing software. This is on top of the principal.

Q. Can I buy property from you if I'm not a US citizen?

A. Yes! The process is exactly the same for U.S. and non-U.S. citizens. Simply fill out the Buy Or Hold form to get the process started.

Q. Are there additional fees associated with owner financing?

A. Each monthly payment will include an additional servicing fee of $9, which will cover the Seller's cost of servicing the loan. This monthly servicing fee will not be applied to the principal or interest of the loan. Each monthly payment will also include an additional charge for the monthly taxes and HOA dues (if applicable). This monthly charge will not be applied to the principal or interest of the loan.

Q. Who pays for the taxes and HOA dues during the loan term?

A. We will pay the bills for both taxes and HOA dues as soon as the bill is received during the loan term; however, both the taxes and HOA dues will be added to the monthly payments made by the borrower.
"Buying real estate is not only the best way, the quickest way, the safest way, but the only way to become wealthy." – Marshall Field, entrepreneur
FINAL NOTE
We completed an extensive due diligence process on this lot, but we recommend you do your own research as well. Take the time to get to know your new property before purchasing – it could remain in your family for generations!
Our mission is to offer high quality properties at reasonable prices, provide maximum transparency and always strive to do the right thing.